Andy Van Drom
ESL Teacher and Author
Applied Linguist
Passionate about language learning, teaching, and research

As a language teaching professional, I am unconditionally committed to my students' success. My duty and pleasure is to inspire my students so that they revel in learning. I have 15 years of teaching experience, spanning content-based undergraduate-level classes in the field of linguistics as well as college and university-level ESL classes. In addition to my teaching-related skills in curriculum and syllabus design, I also contribute to larger-scale educational publishing.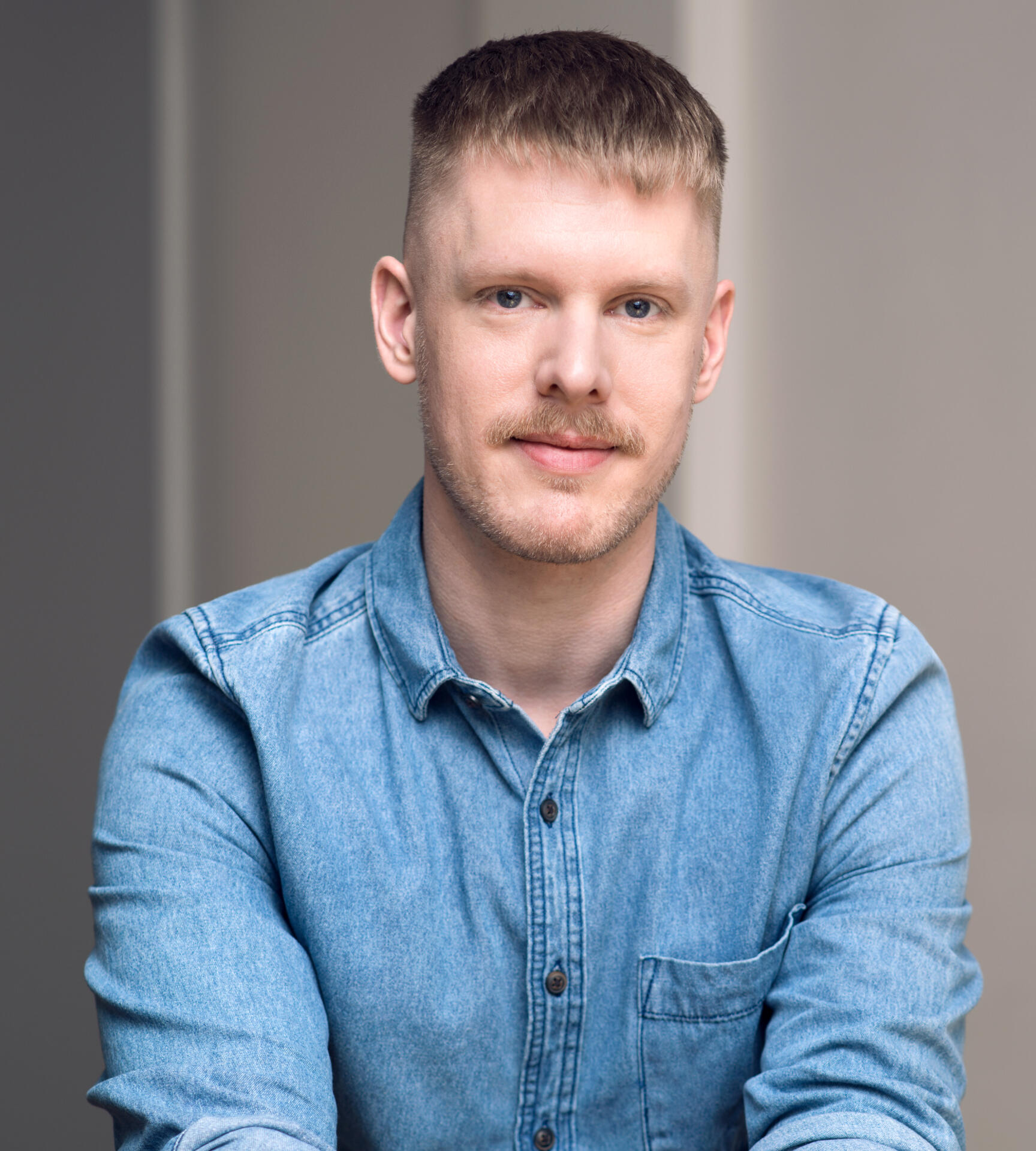 ---
About | Awards
I grew up in Belgium. As part of my master's degree in Literature and Linguistics from the University of Antwerp, I spent two months in Quebec and fell in love with the city. I returned to Quebec to pursue a PhD in Applied Linguistics and still live there, teaching English as a Second Language and Linguistics at Cégep Limoilou.

In June 2019, I received the AQPC Honourable Mention for pedagogical commitment contributing to the evolution of teaching practices in higher education.

I also received the EF Excellence Award in Language Teaching, which celebrates language teachers who have created exceptional learning experiences for their students. I was chosen out of over 900 applicants to represent Canada at the EF Global Summit in New York on August 23-26, 2019 and take part in the award ceremony.
Teaching
I teach intermediate and advanced ESL and linguistics courses aimed at college-level students in technical, professional and academic programs. My classes have a distinct focus on critical thinking, (new) media literacy as well as on the development of research and writing skills. Moreover, they heavily draw on the use of new technologies.

Courses taught:
General and field-specific English: CEGEP A-block and B-block, all levels

Vocational English:3D Animation | Finance and Accounting | Nursing | Office Automation Technology | Retail Management | Video Game Design

English for Academic PurposesAcademic ESL Writing | Writing in the Sciences

LinguisticsIntroduction to Linguistics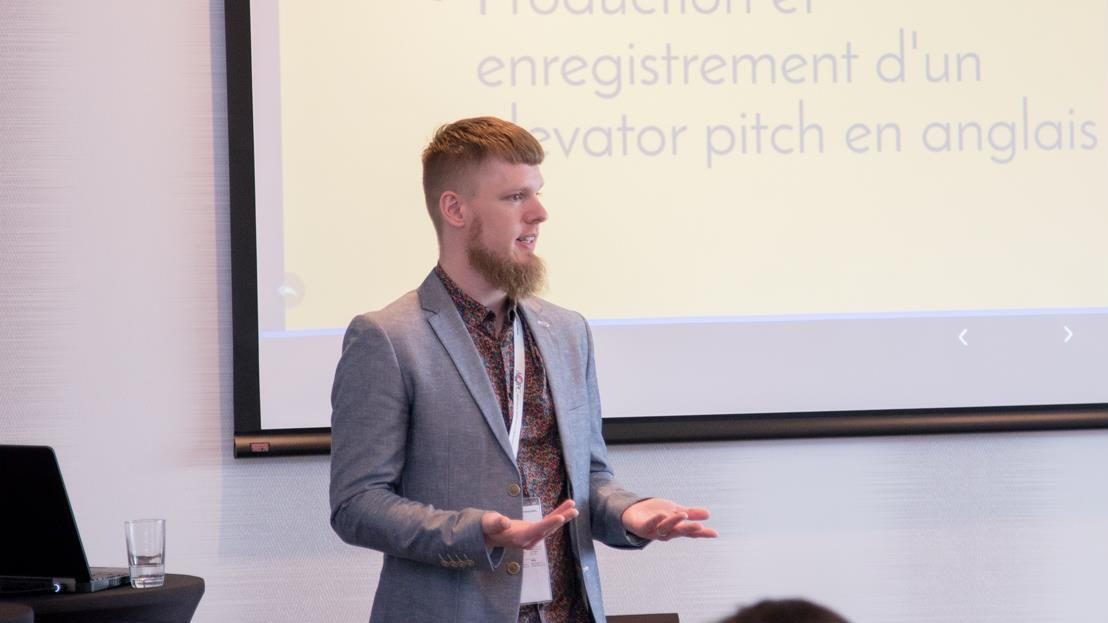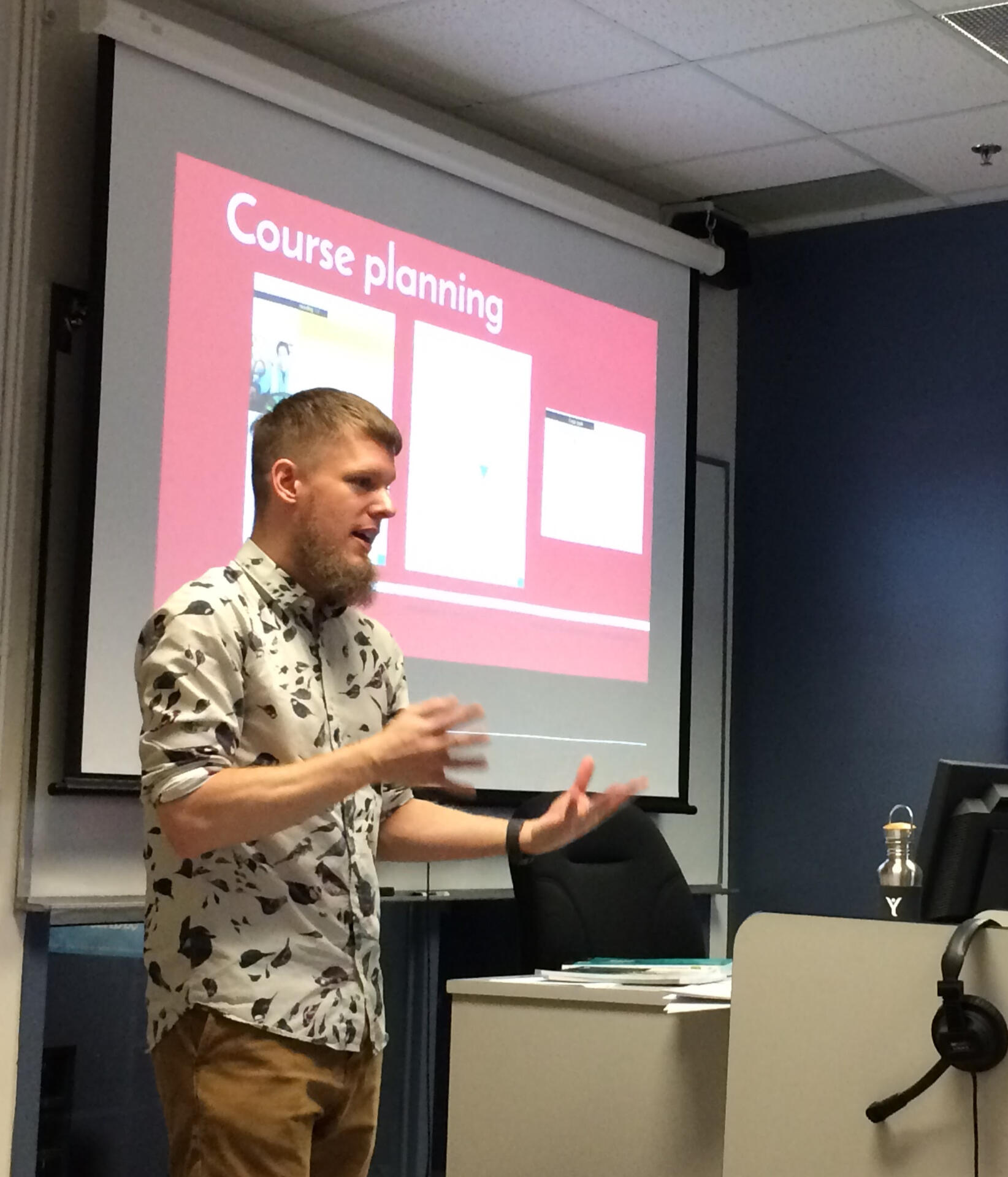 ESL Publications
Literary Horizons. Analysis and Essay Writing (Pearson ELT, 2019) is a comprehensive language arts material for advanced ESL students. Through a well-defined path, students engage in the analysis of various literary genres. Grammar and writing support assist students in the production of a literary essay.Become. Field-Related English Skills and Grammar (Pearson ELT, level 1, 2015 and level 2, 2017) offers college and university-level students a personalized, critical-thinking approach to studying field-specific English.
Each image links to the Pearson ELT website, where you can consult tables of contents, sample chapters, and more.
Canadian English Project
Thank you for your interest in my humble research project on Canadian English!

I am a college teacher at Cégep Limoilou in Quebec City. I teach English as a Second Language as well as an Introduction to Linguistics course. Click the "home" button at the bottom of the page for more info on me.

The purpose of this project is to make my students more aware of the differences in pronunciation that can be observed across Canada, and demonstrate that there is not one homogeneous form of English spoken across the country.

I would be very grateful if you could record yourself (audio or video) using a phone, webcam, or whatever works best for you. Please start by stating your first name and the place where you you grew up and live (or both, if they are different). Then, read the text and answer the ten questions found on the right-hand side of this page.

Depending on the size of your file, you can email it to me directly at andy.vandrom (a) cegeplimoilou.ca, send it through Messenger, or use https://wetransfer.com/ to upload your file and email me a download link. If you prefer, we can also Skype, and I can record the session for you. Just send me an email and we can set things up in the way that is easiest for you.

If you have any questions about this project, please do not hesitate to reach out to me! All materials will be strictly used for educational purposes, with my students.

Again, thank you! Authentic materials like this are not available with textbooks, and you will be giving my students a unique chance to get more insight into Canadian English!

Andy Van Drom
A. Please read the following text at a normal pace:

There was something magical about Mary,
Who got married last night.
I noticed as soon as I laid eyes on the bride.
Mary looked so merry, sparkling like a star
In her borrowed dress and quirky boots,
The groom beaming by her side,
Though vaguely lost in thought,
No hint of doubt in sight.

Once the bouquet had been caught,
Everyone had thanked them for the happy night,
And shouted their cheers out loud,
The couple said sorry and goodbye,
Took their bags and left to board a plane,
Leaving Canada for better weather
and the fertile forests of Cambodia.

Upon their return,
They want to get a cat and a cot,
So they can start a family.

B. What do you call the following things? Say the number followed by the word you are most likely to use.

1. A case of 24 beers
2. A fixture turned or lifted to get cold or warm water
3. A knit hat worn in winter
4. A multi-story structure to park cars
5. A one-dollar coin
6. A pair of shoes worn for sports
7. A pencil used for colouring
8. A rubber sandal loosely fastened to the foot between the toes
9. A soft piece of paper used to wipe the mouth
10. A toilet, especially in a public space
Contact
Please do not hesitate to reach out to me by completing the form below.
Thanks
Thank you for your message!
I will respond at my earliest convenience.